Glass development and process technology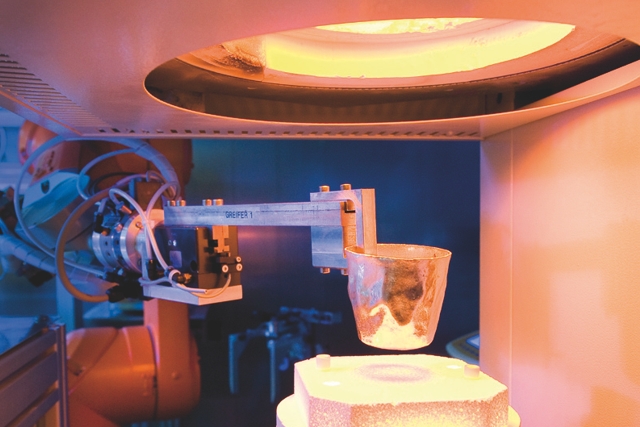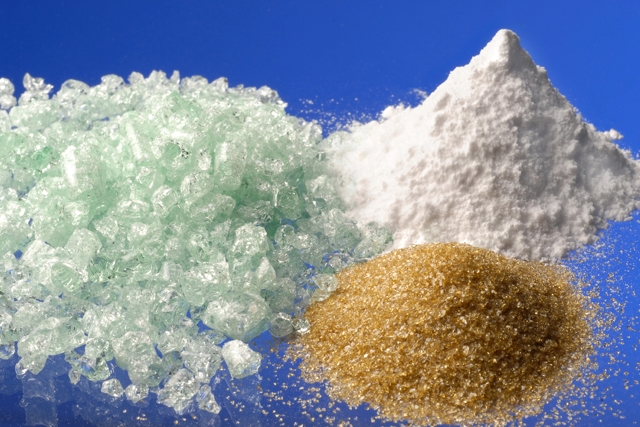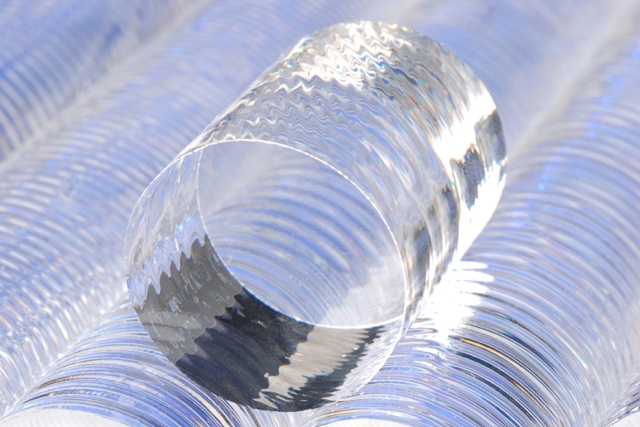 The development and manufacture of glasses and glass ceramics, in particular for optical applications, is one of the core competencies of the Glass Department of Fraunhofer ISC. Since transparent glasses with intense red tones, such as ruby or bordeaux red, cannot be produced by conventional ion staining, the glass group of the Fraunhofer ISC offers - especially for special glasses - the development and production of the desired shade of red by colloidal staining.
In addition to the red coloration, further colorations or absorption bands can be made possible by colloid and ion coloration. Furthermore, the coloration of glasses can also be achieved using colored bodies. Glasses to be used in optical applications usually have to be of high purity in order to prevent undesired absorption bands. If required, the manufacturing process can be adapted to customer-specific production systems.

Optical glass development
Lead-free glasses

Adaptable optical properties

Glass development by melt screening

Melting technology
Platinum, Quartz, Iridium

Maximum temperature up to > 1800 °C)

Shape: block, bar, plate

Small-lot production

Optical characterization
Refractive index, dispersion, transmission

Homogeneity, stress optics, color coordinates

Subsequent processing
Redrawing to microoptical components

Core-shell fibers

Grinding, sawing, polishing

Non-planar geometries via cooperation partners

Optical joining technology

Low temperature joining